Zoho Commerce Starter (billed monthly)
Zoho Commerce Starter is the ideal solution for small businesses and entrepreneurs seeking to establish a powerful online presence and tap into the world of e-commerce. With its user-friendly interface and robust features, Zoho Commerce Starter empowers you to effortlessly create and launch your own professional online store.
Experience the convenience of the intuitive drag-and-drop website builder, allowing you to customize your store's design to reflect your brand identity and captivate your customers. Seamlessly manage your products and inventory, set up secure payment gateways, and leverage built-in marketing tools to drive traffic and boost sales.
With integrated CRM capabilities, Zoho Commerce Starter enables you to efficiently manage customer relationships, providing personalized support and a seamless shopping experience. Gain valuable insights into your store's performance through comprehensive analytics and reporting, empowering you to make data-driven decisions and optimize your profitability.
Zoho Commerce Starter offers flexible pricing plans, ensuring scalability as your online business grows. With reliable customer support and regular updates, you can focus on growing your business and delivering exceptional experiences to your customers. Embark on your e-commerce journey with Zoho Commerce Starter and unleash the full potential of your online business.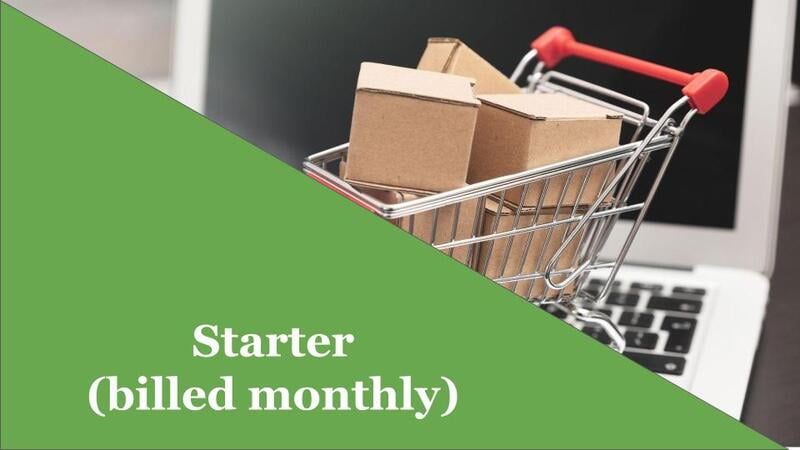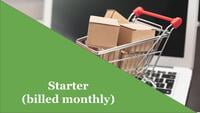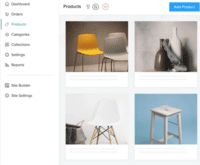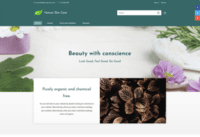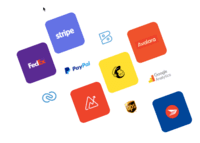 Zoho Commerce Starter Responsive Website Builder offers an array of features to help you create a stunning online store and maximize your e-commerce potential. With a responsive website builder, you can easily design and customize your store to provide an optimal viewing experience across devices.

Enjoy the benefits of free hosting with SSL, ensuring secure transactions and peace of mind for both you and your customers. With unlimited bandwidth, your store can handle high volumes of traffic without any limitations. Take advantage of 50GB of file storage to manage and store your digital assets effectively.

Gain valuable insights into your business performance with customer and sales reports. Monitor key metrics, track sales trends, and make informed decisions to optimize your store's success. Seamlessly integrate with popular payments and shipping providers to offer convenient payment options and efficient order fulfillment.

Attract and retain customers with basic coupon features, allowing you to create and distribute promotional discounts. Capture customer interest and build your subscriber base with newsletter subscriptions. Offer flexibility in payment options with cash on delivery, catering to customers who prefer paying upon receipt.

Engage your customers with in-built email templates, making it easy to send professional and personalized communications. Integrate with Facebook Pixel and Google Shopping to leverage powerful advertising platforms and expand your reach. Enhance the shopping experience with smart recommendations that suggest relevant products to customers, increasing sales potential.

Create informative and engaging blog content to drive traffic and engage your audience. Utilize abandoned cart emails to recover potentially lost sales and encourage customers to complete their purchase. Simplify the login process for customers with social login options, making it convenient for them to access their accounts.

Schedule blog posts in advance to maintain a consistent publishing strategy and optimize content distribution. Automate social media sharing with social network auto-publish, saving you time and effort in promoting your store on various platforms.

Zoho Commerce Starter Responsive Website Builder includes 2 user accounts and 1 contributor account*, allowing you to collaborate effectively on your store. Display up to 2,000 products and manage 2,000 customer accounts, catering to a substantial customer base. Create up to 10 campaign pages to run targeted marketing campaigns and promotions. Set up 1 pick-up location to offer convenient local pickup options for your customers.

Please note that a 1% transaction fee applies to sales above Mex$18,000 per month. With Zoho Commerce Starter Responsive Website Builder, you have a comprehensive set of tools and features to kickstart your e-commerce journey and establish a successful online store.